Deep Heat gives new meaning to the word 'Wrestlemania!' because there's manic grapples and giggles galore in this brand new ITV2 comedy. The six-parter takes us into the heart of the British wrestling scene by showing all the backstage antics of a group of muscled wrestlers, wannabe wrestlers, rubbish wrestlers, timid wrestlers, egotistical wrestlers and wrestlers with issues, plus their families!
Jahannah James plays a wrestling mad, rebellious Holly who is desperate to compete for her mum Pam's company Boss Pro based in north west England. Unfortunately her Pam (Pippa Haywood) has vetoed the idea, insisting Holly has more of a backstage role in the family business. 
However, a big fallout leads to Holly's cocky wrestler brother Nick Nitro (Richard Fleeshman) to poach Boss Pro's hottest stars to set up a rival company. Thankfully, Holly steps into action to try to save Boss Pro by bringing together the company's remaining misfit wrestlers but her success will depend on whether her mother will let her step into the ring herself. 
Here's all you need to know about ITV2 wrestling comedy Deep Heat.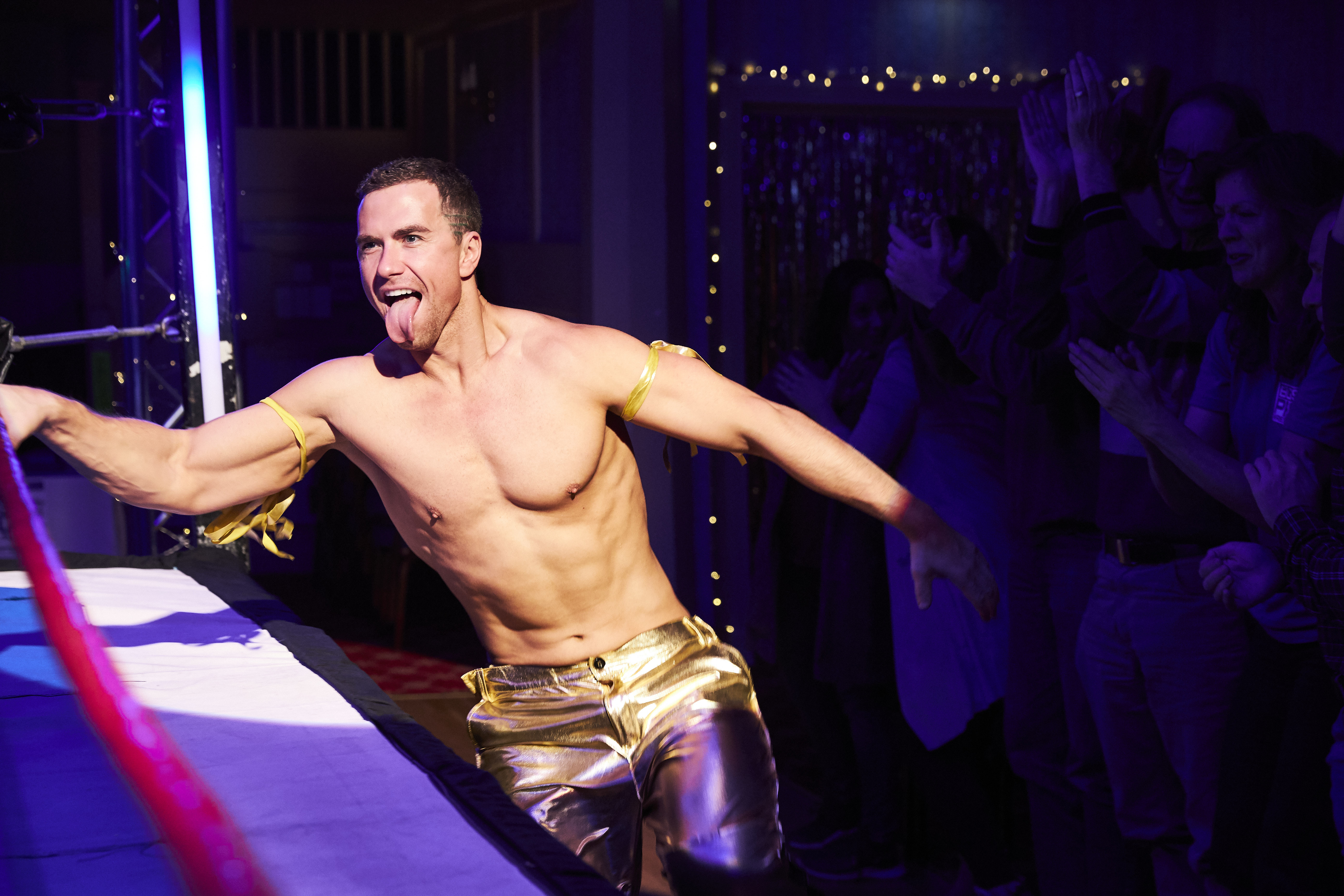 Deep Heat release date 
Deep Heat is a six-parter launching on Monday 28 March as a full series box set on ITV Hub and from 10pm on ITV2.
Deep Heat plot 
In Deep Heat, Holly's mum Pam (Pippa Haywood) runs Boss Pro, the oldest pro-wrestling company in north west England, but when her son Nick Nitro (Richard Fleeshman) steals all of her top wrestlers it looks as though the business is doomed to fail. Her daughter Holly is desperate to wrestle but Pam is reluctant to let her become part of that world. However, once their top stars have departed, Holly sees a way to save the company by bringing together their last remaining wrestlers. Can Holly whip this gang of misfits into shape and, more importantly, can she convince her mum to let her wrestle herself so she can help these underdogs put on a show of a lifetime?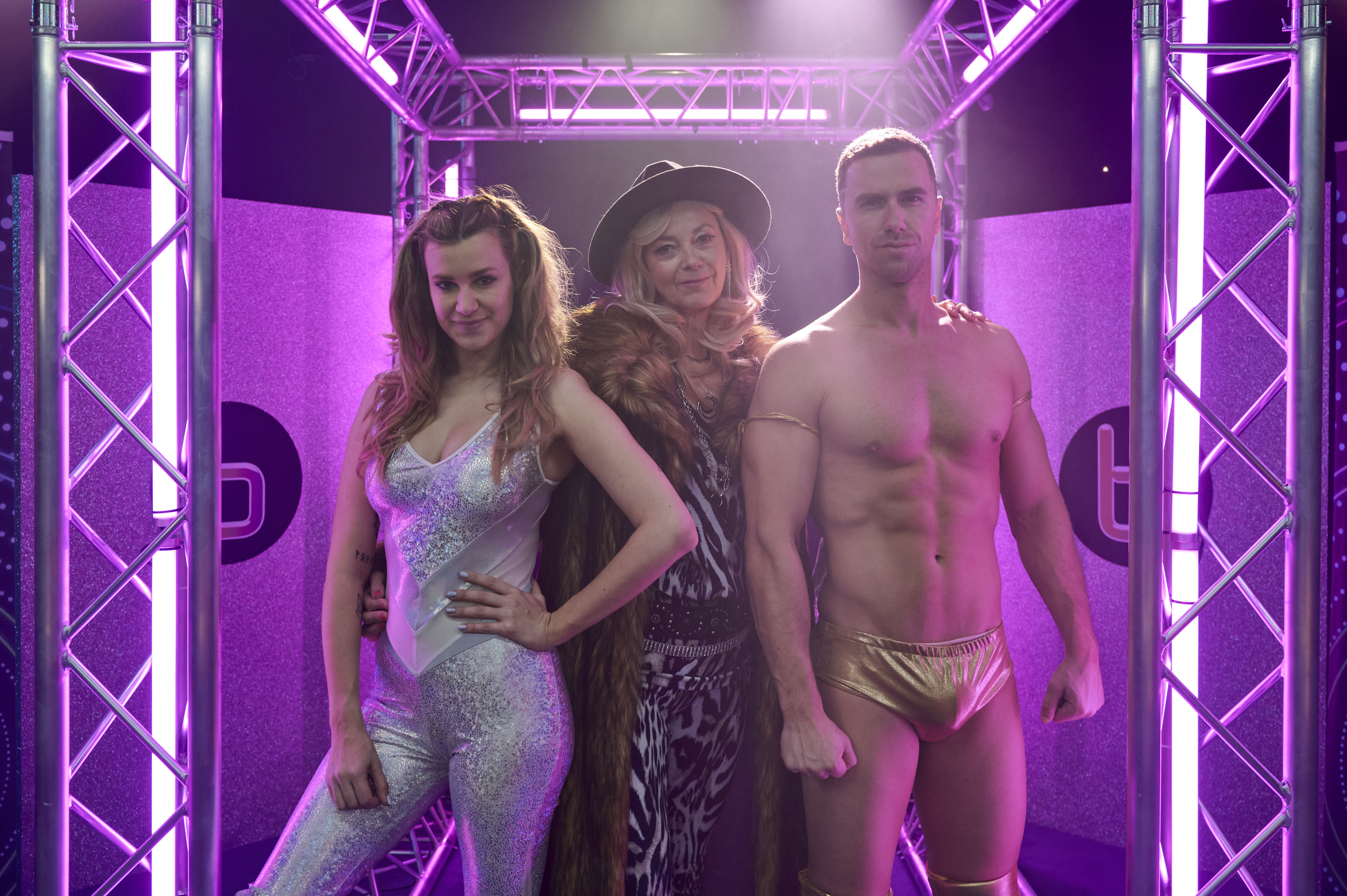 Deep Heat cast — Richard Fleeshman as wrestler Nick Nitro
Richard Fleeshman takes on the role of Holly's cocky and conceited older brother Nick. He's always been seen as the golden child who can do no wrong. A selfish, talented-but-never-made-it wrestling star who's extremely full of himself.
RIchard previously played Craig Harris in Coronation Street from 2002 to 2006 and went on to appear in the series All The Small Things. He's also been in Midsomer Murders, Call The Midwife and Jimmy McGovern's Moving On. In December 2021 he starred in the Sky film A Christmas Number One playing a cheesy pop singer Rannelle Spear. He's been a West End stage star too, performing in Ghost on the West End.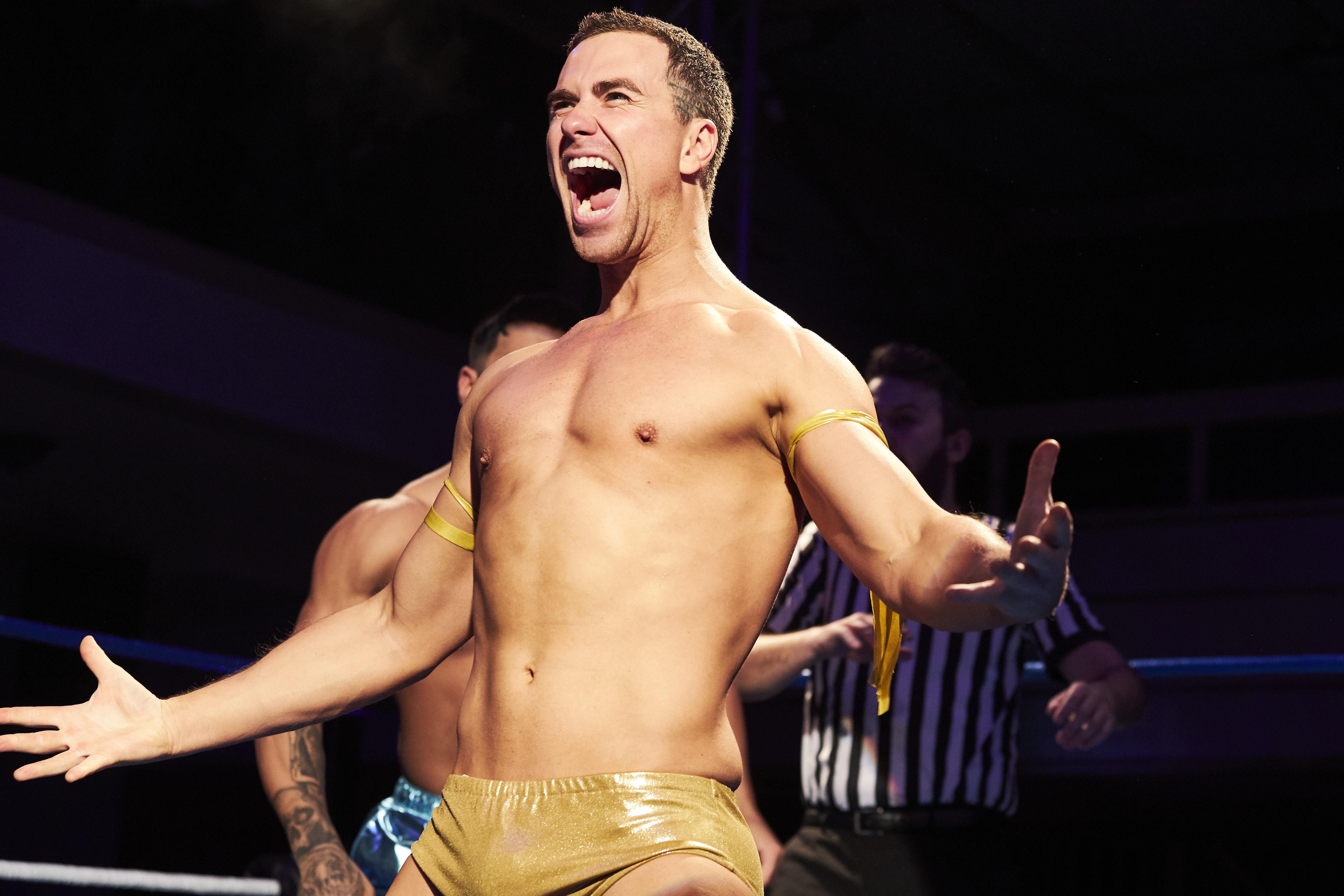 Pippa Haywood as Glam Pam 
Pippa Haywood plays Holly's mum Pam who owns the wrestling company Boss Pro. Formerly 'Pam Slam, the Queen of Glam', this ex-wrestler is now BOSS Pro Wrestling's chain-smoking promoter. A furious temper and a dark sense of humour. This terrifying matriarch hero-worships her son Nick Nitro, whilst wrapping Holly in cotton wool.
Pippa has an extensive television career but found fame playing Helen Brittas in the BBC1 comedy The Brittas Empire. She's since had roles in Dalziel and Pascoe, Green Wing and Mr Selfridge. She played Harriet in Prisoners Wives in 2012-2013 and went on star in Scott & Bailey, Brief Encounters and Porridge. In 2018 Pippa starred as the country's top police officer in BBC1's hit series Bodyguard with Richard Madden and Keeley Hawes.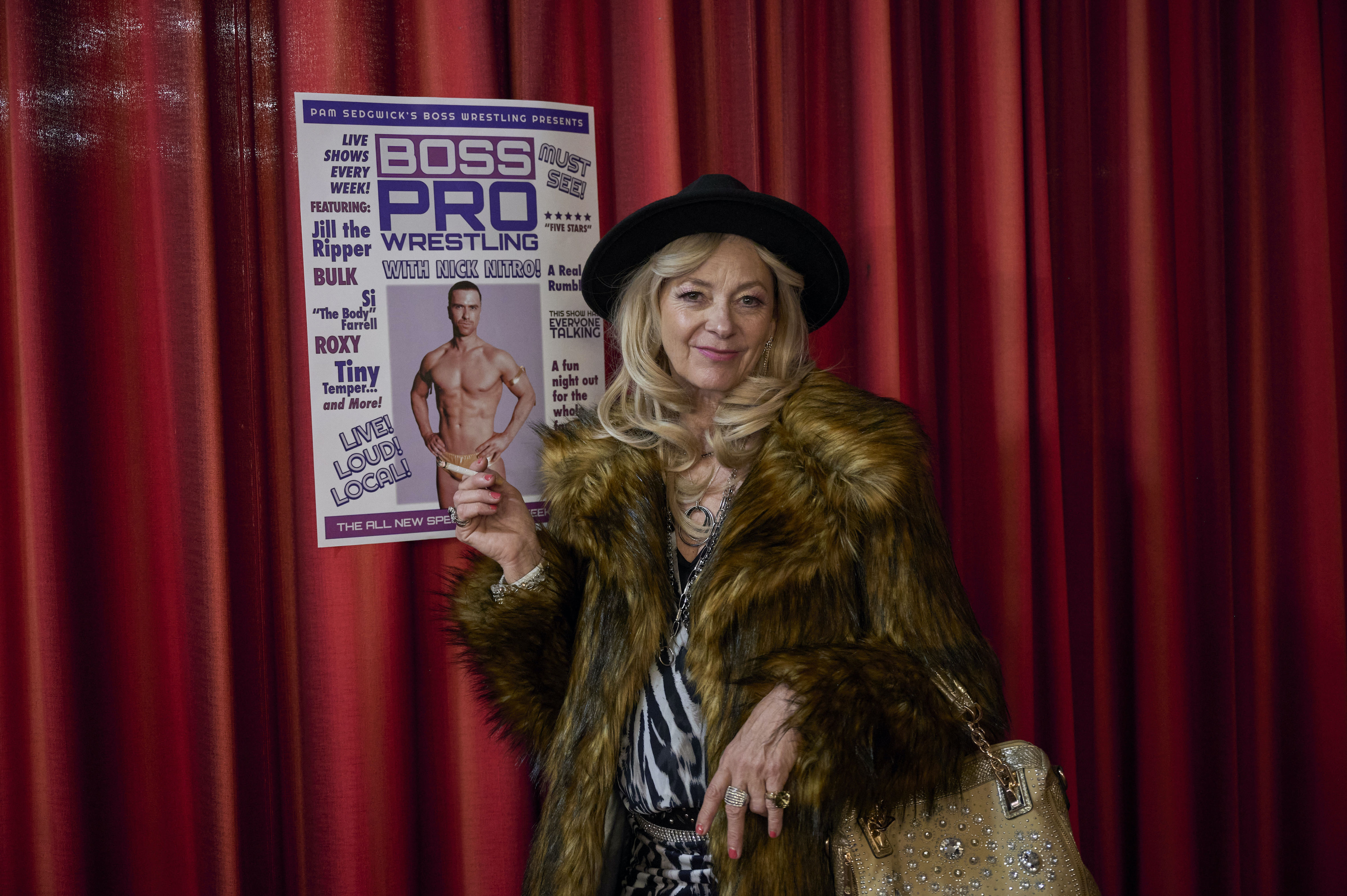 Jahannah James as Holly
Jahannah plays quick-witted Holly, who dreams of becoming a professional wrestler but has been held back by her over-protective mum and bullied by her insecure brother Nick Nitor for years. A relative newcomer, Jahannah appeared in the movie Body of Water, which was about a woman battling an eating disorder. She also played Penny in the film Brotherhood and appeared in the TV series The Self-Tapers and Ministry of Justice.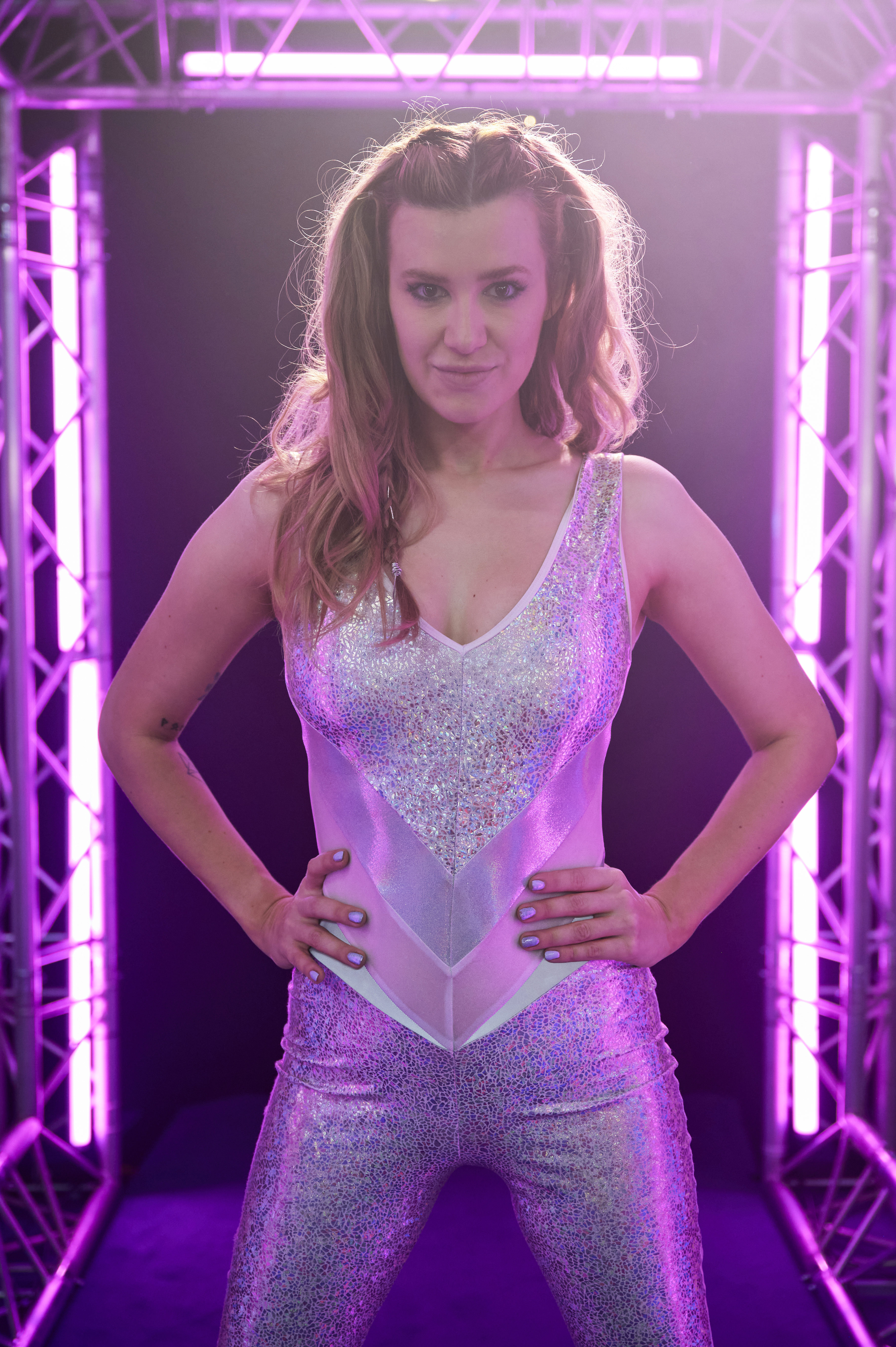 Who else is starring in Deep Heat?
The comedy drama has an impressive cast, which includes Sharon Rooney, star of My Mad Fat Diary, No Offence, Finding Alice and The Teacher. Sex Education star Alistair Petrie and W1A's Max Olesker and Ivan Gonzalez all have roles, as does Hang Ups' Abby Russell. You can also expect guest appearances from Matt Lucas, Cold Feet star John Thomson, Ben Ashenden (Stath Lets Flats, Breeders) and Carla Langley (There She Goes). Plus there are a few real-life British wrestlers appearing.
Here's the roster of Deep Heat wrestlers, staff and fans, and the actors playing them…
Ben (Paul Olima)
Easily confused, but with a heart of gold, Ben is quick to get frustrated – but at himself more than anyone else. Ben's a great guy to have on your side – unless that side is between him and his third lunch.
Bertha (Sharon Rooney)
This wrestler has eye-popping array of costumes. Beneath her spectacular rudeness, she's also fiercely loyal.
Jack (Max Olesker)
Although Jack desperate to get in the ring, talented trainee Jack is too terrified to wrestle in public. Awkward and highly-strung, he struggles to make friends – or even liaise with wrestling colleagues.
Woodhouse (Ivan Gonzalez)
Freewheeling, eccentric but eternally optimistic, Woodhouse cares little for how he's perceived, or for personal hygiene. He's been training to wrestle for eight years, but is certain he'll debut any day now.

Clifford Baxter (Alistair Petrie)
Faded former champion 'The Gentleman Grappler' Clifford Baxter has still got it what it takes he thinks. Suave, charming, drinks a little too much. Sticks around out of respect for Pam. Has trouble keeping up with the younger wrestlers. Definitley old school.
Mya (Sasha Desouza-Willock)
The gang's young, fast-talking artist extraordinaire. Mya sees her stint as referee and ring announcer as (somehow) a stepping-stone to becoming a millionaire CEO.
Mango (Abby Russell)
Hyper-enthusiastic wrestling super-fan, and chronic oversharer. Hobbies include arts and crafts, maintaining a barely-viewed wrestling vlog, and keeping up her scarily-detailed knowledge of every wrestler in the country.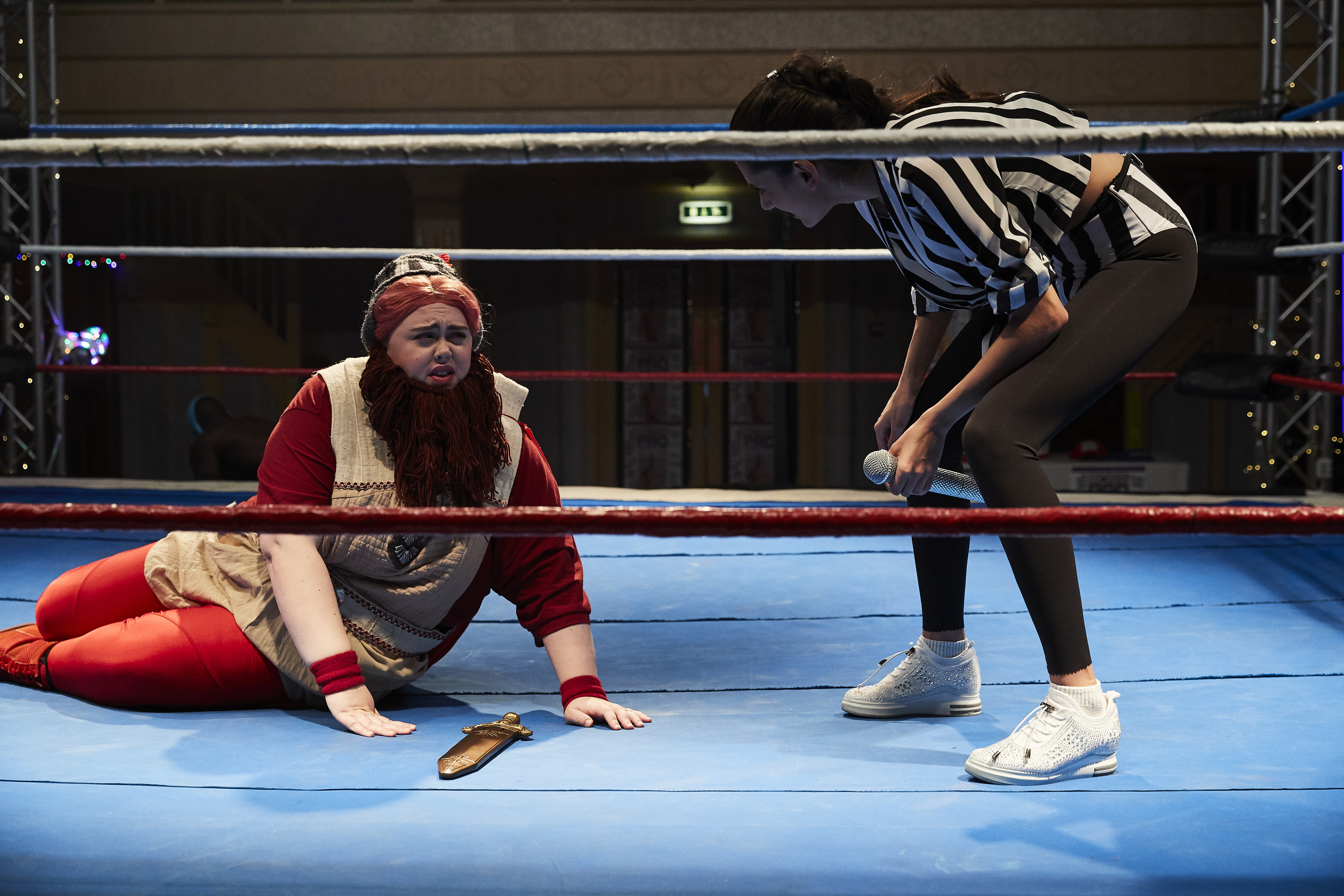 Deep Heat episode guide
Here's our full Deep Heat episode guide…
Ep 1: The Betrayal
Wannabe wrestler Holly has spent a lifetime in her brother's shadow. But, when her brother Nick betrays the family company and steals the top talent, Holly seizes the chance to put on a show with BOSS's underdogs.
Ep 2: The Showcase
Holly's leadership is off to a rocky start as BOSS's tour is cancelled by her devious brother. The gang have one chance at a showcase that will keep the company alive! Only Jack and Woodhouse have lost the wrestling ring. Matt Lucas guest stars.
Ep 3: The Panther
Holly's position is challenged by Enrique 'The Panther', a booze-sodden 80s wrestling star — and Woodhouse's Dad! A late-night encounter with Jack begins a campaign to win back the gang's hearts and minds. John Thomson guest stars.
Ep 4: The 'Tour'
The gang leave training to wrestle at dingy holiday camp Potkins, and promptly go tour-crazy. Meanwhile, with the help of Jack and Woodhouse, a hooded Holly secretly makes her wrestling debut..! 
Ep 5: The Night Off
As the big show approaches, Holly's feeling the pressure. When the gang insist on a night off – and Jack goes off on a date – Holly is left feeling like the reject her brother always said she was.
Ep 6: The Main Event
Holly has led the gang to BOSS Pro Wrestling's big show – but a final act of brotherly spite threatens to end their dreams for good. Can the underdogs pull off the impossible and steal back the limelight?
Is there a trailer for Deep Heat?
No Deep Heat released yet, but we'll put it up when ITV releases one so you can see the wrestlers in action. 
Other wrestling TV shows and movies we've loved…
Wrestling is often at the forefront of movie and TV scripts and Fighting With My Family, starring Dwayne Johnson, Jack Lowden, Stephen Merchant and Florence Pugh was a huge success in 2019. Hulk Hogan starred in the 1989 movie No Holds Barred, playing wrestler Pip, and then took the title role in Mr. Nanny, playing a former pro-wrestler who was hired as a bodyguard for an inventor's children. Beyond the Mat in 1999 was a documentary focusing on the day-to-day lives of pro wrestlers while The Wrestler, starring Mickey Rourke, told the fictional story of a former wrestler struggling to adapt to life outside the ring. 
Foxcatcher in 2014 starred Channing Tatum and Mark Ruffalo as US Olympic wrestling champions caught up in a murder. Netflix show GLOW ventures in the world of 1980s female wrestlers and stars Alison Brie and Betty Gilpin. Back in the 1990s there was a BBC1 wrestling comedy called Rumble, with Birds of A Feather star Lesley Joseph, but it didn't get rave reviews and was scrapped after one season.