We recently completed our annual survey to gain more insights into TV streaming in the United Kingdom, and how it has accelerated over the past year. TV streaming popularity continues to rise with 9 in 10 Brits classifying themselves as TV streamers (versus 7 in 10 who pay for traditional TV), and more than half of consumers say they're going to watch as much TV as they did during the pandemic, even with restrictions loosening.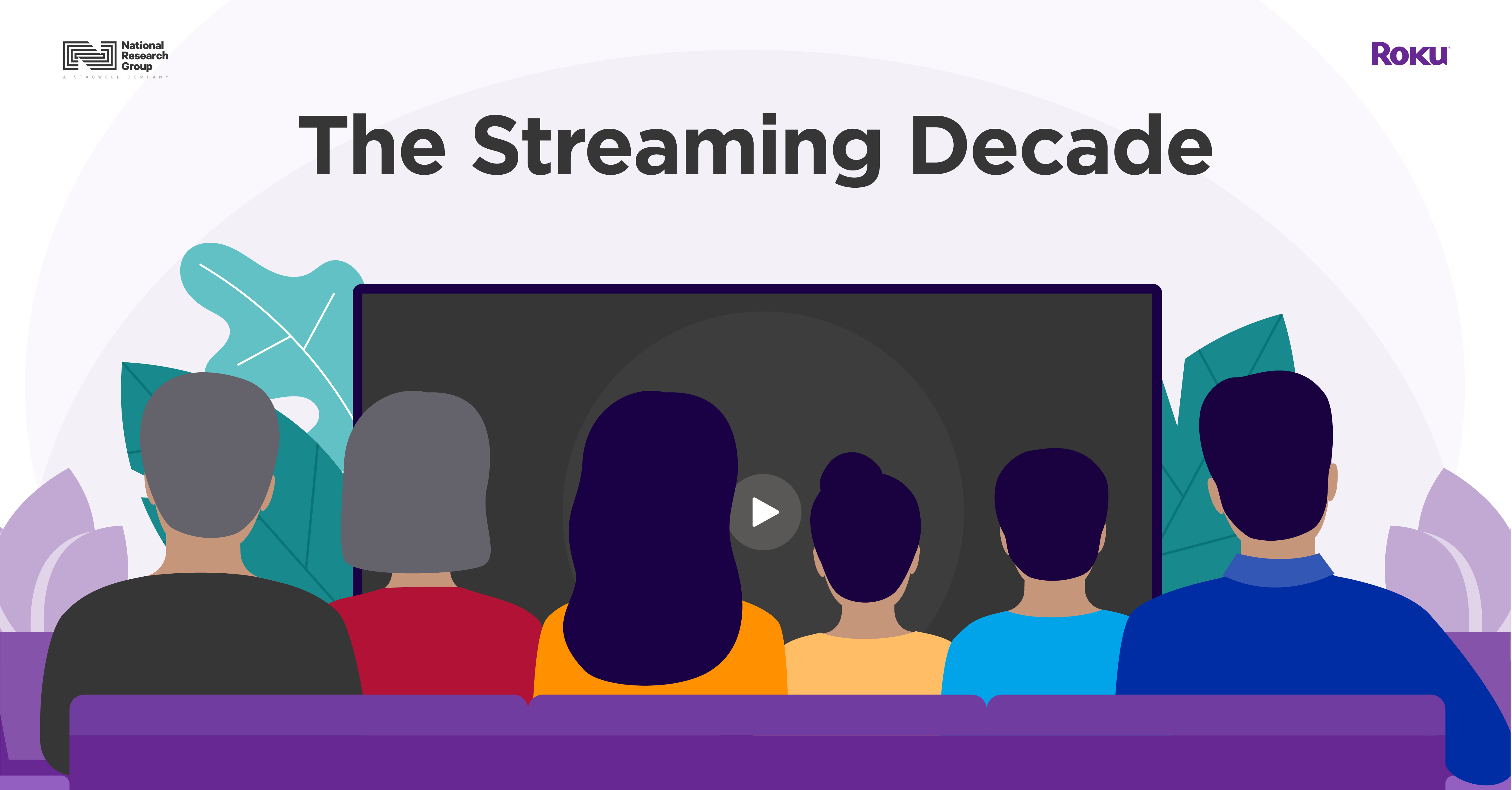 More than 66% of Canadians stream TV because they want to watch something everyone is talking about. And streaming is what everyone is talking about – it has the best content and brings all TV lovers together! We have entered the Golden Age of streaming. Check out this year's report, 'The Streaming Decade'*.
Intergenerational Appeal
Our study found that content such as new movie releases (68 per cent) is a key reason Brits would try a new streaming service. As well, the ease-of-use, cost-savings, and content quality of TV streaming was shown to have extremely broad, intergenerational appeal among British consumers. Streaming has something for everyone!
We also learned about generational TV streaming behaviour, with 93 percent of Gen Z's; 94 per cent of Millennials; 90 per cent of Gen X's, and 77 per cent of Boomers using more TV streaming services in the past year.
TV streaming has passed a tipping point. The pandemic and the shift to more content, including live programming and new movie releases, from traditional pay TV to TV streaming has made streaming more popular. TV streaming is here to stay: even Boomers find it easy, it has the best content and it offers the best value.
31 per cent of streaming Boomers added more TV streaming services in the past year
68 per cent of consumers say having access to a new movie release is a key reason they would try a new service
More than 8 in 10 Brits agree that one of the biggest factors when deciding whether to try a new streaming service is if it offers free and paid subscription tiers
52 per cent of TV streamers have ad-supported service
51 percent of respondents watch sports via TV streaming
Download our 2021 streaming report to learn more about why TV streaming has passed a tipping point.
* Methodology: Between July 24 and July 30, 2021, on behalf of Roku, Inc. NRG surveyed online n=934 18-70 year olds in the U.K. who watch at least 5 hours of TV per week via traditional pay TV (i.e. cable, satellite, or telco service) or a streaming service.
The post The Streaming Decade in the United Kingdom appeared first on The Official Roku Blog.