Billy Lumsden previews this weekend and the forthcoming weeks, with some selections in mind, in Sky Sports Fantasy Football.
There are some early trendsetters setting the pace in the game, the top three consisting of Mohamed Salah (55pts), Marcos Alonso (51) and Michail Antonio (45).
Salah may be the familiar face at the top of the tree, with Cristiano Ronaldo returning to the Premier League to score three goals in his first two games, but who are the players to target in the coming weeks?
Romelu Lukaku – £11.3m
Where to begin? Romelu Lukaku made a remarkable return to Stamford Bridge and is already well on the pay to paying back his hefty price tag, finding the net three times in his opening four matches.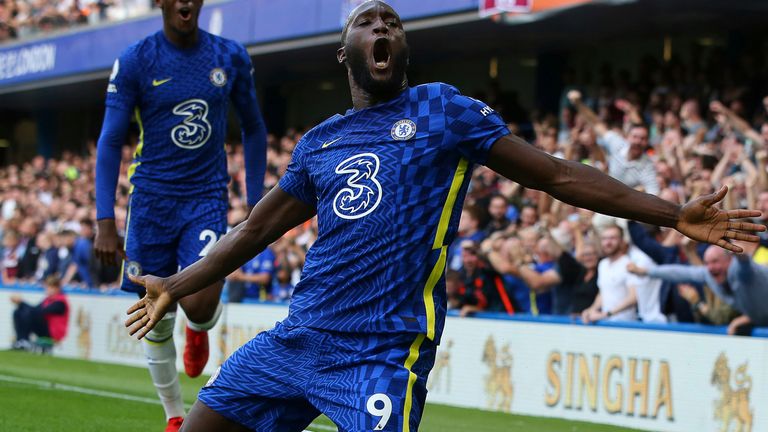 He could be the missing piece to the Chelsea puzzle, but from a Fantasy Football perspective, a 'set and forget' option is what I would suggest with 30 points from those four games, including 14 against Aston Villa and 12 against Arsenal.
A crunch fixture awaits as Chelsea welcome Manchester City on Saturday lunchtime, though the ones following are unbelievably frightening for non-owners of the Belgium international. Southampton, Brentford, Norwich, Newcastle and Burnley await.
Prediction: Lukaku to register 45 points from next six.
Antonio Rudiger – £9m
Antonio Rudiger looks like he is going to play in the most Premier League matches out of the Chelsea defenders under Thomas Tuchel. His start to the season can only amplify that opinion, tallying 43 points, 16 of which came from a goal and a clean sheet and a goal in the London derby against Tottenham at the weekend.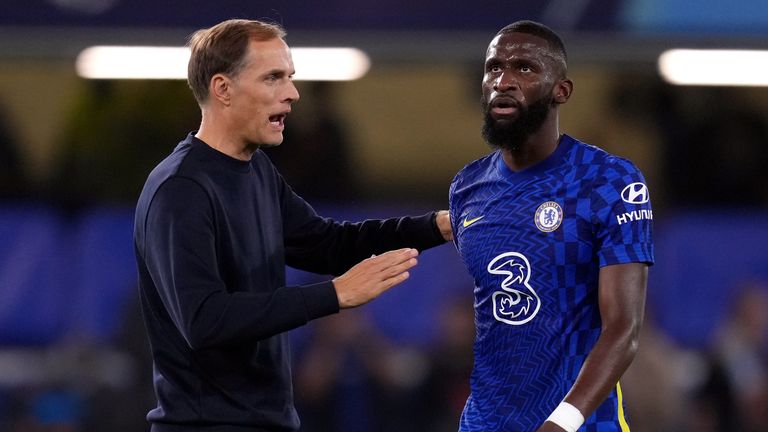 The German has helped his side to four clean sheets from their opening five games of the campaign, while only conceding one to Liverpool despite being reduced to 10 men for the second half.
Rudiger is currently in 67.6 per cent of the top 1000 Fantasy Football teams, so it is no surprise that those who have got off to a fast start have had the centre-back in their team. Again it is worth noting the fixtures, a real chance for him to consolidate his position as the main man at the heart of the Chelsea backline, but in the Fantasy Football scoring charts too.
Prediction: Rudiger to register 70 points from next 10.
Joao Cancelo – £9.5m
Interestingly, and most definitely more importantly as far as 'Pep Roulette' is concerned, the Portuguese international has started all seven matches this season, including the Community Shield and their Champions League game with RB Leipzig.
Cancelo offers so much going forward, not to mention the clean sheets and passing bonus points that are on offer quite often as well. He is yet to score or assist a goal this term yet finds himself on 39 points, deriving from four consecutive clean sheets.
After two tough clashes with Chelsea and Liverpool, the Premier League champions face Burnley, Brighton, Crystal Palace, with a generous run of fixtures following the Manchester derby, Everton and West Ham. Will you bring the marauding right back into your side and keep him until the Overhaul? Amend your team here.
Prediction: Cancelo to register 40 points from next seven.
Aaron Ramsdale – £6.8m
How many Arsenal fans thought Aaron Ramsdale was going to come straight into the side and displace Bernd Leno following his big-money move from Sheffield United? The England stopper now has three clean sheets in a row (including the Carabao Cup fixture), so could he be one to jump onto in the future?
Ramsdale has posted 23 points from his last two, which included a Man of the Match and tier one save bonus points (three saves made).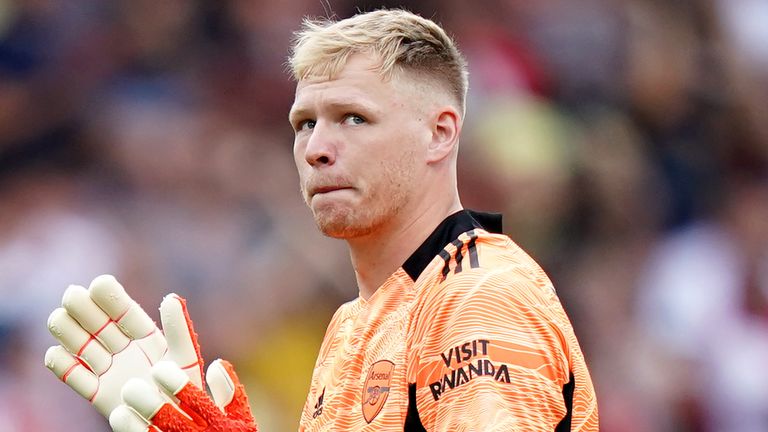 After a north London derby with Tottenham and a trip to Brighton, Mikel Arteta's men face Crystal Palace on the Monday night following the next international break, with Aston Villa on the Friday, providing an opportune captaincy option for both of those days.
Prediction: Ramsdale to register 25 points from next four.
Trincao – £7.8m
Trincao is yet to bring any real returns for Fantasy Football owners, but not to fear. He has showed some promising signs across his first five matches. He did pick up three goals and two assists for Barcelona last season from just three starts, though he did come off the bench on 25 occasions.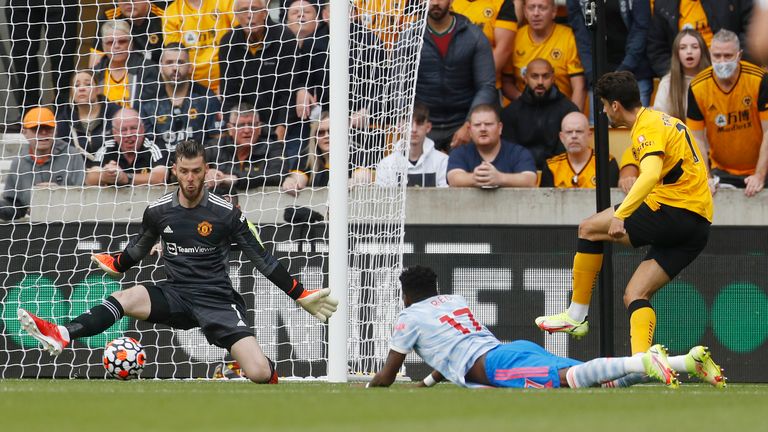 You do need returns, but I would be willing to take a punt on Trincao, especially given the teams on the horizon for Bruno Lage's side. Their next four matches consist of Southampton, Newcastle, Aston Villa and Leeds. The five after? Everton, Crystal Palace, West Ham, Norwich and Burnley.
Currently in just one per cent of the top 1,000 teams, he could be the differential that you need to see a surge up the leaderboard, but will you take a chance on the youngster?
Predcition: Trincao to register 45 points from next nine.